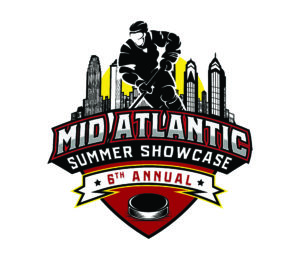 2021 Mid-Atlantic Summer Showcase
Dates August 27-29, 2021
Tournament Fee: TBD
—————————————————————————————
All games will be played at Hatfield Ice World, Bucks County Ice Sports Center, Oaks Center Ice, and Grundy Ice Arena. The rinks are in the same geographical location as our previous host and allow for a more centralized experience between games. These great facilities are fully committed to using all their resources to keep this tournament the best preseason event in the Mid-Atlantic. Things are gonna get heated at this Tournament!
We will once again be offering a 4 game guarantee (15 minute periods or 22.5 Halves at 16AA and 18AA) with the possibility of a 5th game for divisions of 8 or more and a 6th game for divisions of 14 or larger all for $TBD. The tournament will be fully sanctioned by USA Hockey and is a great value for the competition. There are discounts for multiple team entries and we will work to honor any special scheduling request. Last year, we hosted 5 National qualifiers with 3 quarter-finalists and 1 National Champion (Team Ohio 18AA) at the 2019 National Championships. We have hosted over 35 national qualifiers with 6 National Champions since 2010.
* "AA" division registration does not guarantee admission into the showcase.  The Tournament Director will personally contact each AA teams representative or coach.
Deposit required to guarantee spot payable by check or credit card:
Squirts thru Midgets: $500
Registration fee must be "paid in full" 30 days prior to tournament.
Full Refunds will be issued if divisions not filled.
You will be notified by email / telephone and refunds will be issued in the same method as your payment.
Payment Methods
Please call for credit card payments – 267-408-9885 or go to https://www.midatlantichockey.com/payment
Remaining balances may be paid by check
Please make check payable and mail to:
Mid Atlantic Hockey
205 Julie Road
Chalfont, PA 18914
Tournament Format:
USA Hockey sanctioned tournament.
USA Hockey rules will govern all tournament play.
USA Hockey Zero Tolerance policy will be enforced at all games.
USA Hockey Official Team Registration/Roster Form (1-T), stamped & registrar signed, is required once your registration has been submitted.  Atlantic District teams are required to register and play in the same division and classification as depicted on your official USA Hockey roster.  Out of district teams that register below their designated division and classifications will be placed after careful review.
Submit to mattmontagna@gmail.com – In the subject line of the email please include your Team Name and Division Registered for the tournament.  ADDED PLAYERS AND ROSTER CHANGES MUST BE TURNED IN 24 HOURS PRIOR TO PUCK DROP OF YOUR FIRST GAME.  ANY ROSTERS AND/OR CHANGES NOT SUBMITTED 24 HOURS PRIOR TO PUCK DROP FOR YOUR TEAM MAY RESULT IN TOURNAMENT DISQUALIFICATION FOR USING INELIGIBLE PLAYERS.
Players may only play if their name is on the Official stamped & registrar signed USA Hockey roster submitted.  All players for the tournament must be on ONE (1) USA Hockey roster!
It is not necessary for players to sign the Official USA Hockey (T-1).  Players will be required to "sign in" one time at tournament.
Plan on playing your first game Friday at 8:00 AM.   Teams that travel the furthest will be scheduled accordingly to accommodate same day travel time.
4 game guarantee – 15 minute periods or 22.5 minute halves for 16AA & 18AA)
Divisions of 8-12 have a 5th game possible
Divisions of 14 or more have a 6th game possibile
Zero Tolerance Policy when it comes to spectator behavior.  If any of your spectators engage in actions that result in their ejection from an arena, or the calling of law enforcement, the team may be subject to dismissal from the tournament.
Individual and Team awards for 1st and 2nd place.
Tournament Apparel available during tournament.
A minimum of 4 teams is required in each division.
If at 3 weeks prior to the tournament there are not 4 teams, the tournament director will reach out to the coaches to discuss possible playing options.  Full refunds will be issued if division does not play.
We suggest viewing our hotels and amenities under the Hotels tab below before you register.   You will then select your top 3 hotels choices from within the registration page.
Important reminder: Each visiting team who registered is required to select a hotel from one of our hotel partners. Help us make the tournament an all around success!