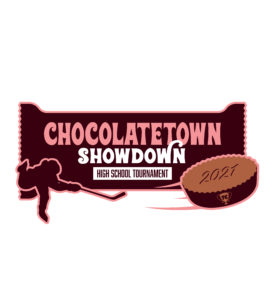 Chocolatetown Showdown
February 8th 2021- April 1 2021
Tournament Fee: $3200
—————————————————————————————
Restart your season in Hershey Pennsylvania!
NOTE: This is a TIER II/III – Atlantic District USA Hockey sanctioned tournament for AA, A, B and C divisions where applicable.  Any LIAHL teams that play in the MILNER divisions must register in the AA divisions for this tournament. Unless otherwise declared, TIER I AAA teams are ineligible for this specific tournament.
Registration fee must be "paid in full" 3 days prior to event.
Full Refunds will be issued if divisions not filled.
You will be notified by email / telephone and refunds will be issued via a check sent to the address given at the time of registration.
Payment Methods
Payment in full can be made directly on the website at registration, via check,  or over the phone with MasterCard, Visa, or Discover Cards 
All payments being made via CC are subject to a 3% processing fee.
Please make check payable and mail to:
Travel Champs
578 East Main Street
Hummelstown, PA 17036
800-464-4002
Tournament Format/Rosters:
USA Hockey sanctioned tournament. 

; USA Hockey rules will govern all tournament play; USA Hockey Zero Tolerance policy will be enforced at all games.
USA Hockey Official Team Registration/Roster Form (1-T), stamped & registrar signed, is required once your registration has been submitted.  Atlantic District teams are required to register and play in the same division and classification as depicted on your official USA Hockey roster.  Out of district teams that register below their designated division and classifications will be placed after careful review.  Submit rosters to rosters@travelchamps.com – In the subject line of the email please include your Team Name and Division Registered for the tournament.  ADDED PLAYERS AND ROSTER CHANGES MUST BE TURNED IN 24 HOURS PRIOR TO PUCK DROP OF YOUR FIRST GAME.  ANY ROSTERS AND/OR CHANGES NOT SUBMITTED 24 HOURS PRIOR TO PUCK DROP FOR YOUR TEAM MAY RESULT IN TOURNAMENT DISQUALIFICATION FOR USING INELIGIBLE PLAYERS.
Players may only play if their name is on the Official stamped & registrar signed USA Hockey roster submitted.  All players for the tournament must be on ONE (1) USA Hockey roster!
It is necessary for players to sign the Official USA Hockey (T-1).  Players will be required to "sign in" one time at tournament.
Plan on playing your first game The week of February 8th.   We will do what we can to have the teams that travel the furthest be scheduled accordingly to accommodate same day travel time.
10 game guarantee.  16 minute periods!!!
Individual and Team awards for 1st and 2nd place.
Important Information (Click on links to view documents)
Tournament Rules – Chocolate Showdown Rules
Watch the 2021 Chocolatetown Showdown

 

from Anywhere
SAVE 10% ON SUBSCRIPTION – PROMO CODE: trvl-chmp
The Travel Champs 2021 President's Day Tournament will be broadcast via LiveBarn so you can watch the games from anywhere – Live & On Demand.  
Please share this information with friends and family and let them know they can still catch all the action, even from home!
LiveBarn will be broadcasting from

Klick Lewis Arena, Lancaster Ice Rink, and Regency Sportsrink

.
LiveBarn is available via a monthly or annual subscription and enables you to:
Live stream events from any LiveBarn venue
Watch On Demand for 30 days
Save and share 30-second highlights
Download entire games (premium subscription required)
For more information, visit livebarn.com.  Download the LiveBarn iOS App for easiest mobile viewing on Apple devices (Android App coming soon).
SAVE 10% ON SUBSCRIPTION – PROMO CODE: trvl-chmp
Registration
This event is fully booked.
Teams Registered
Cedar Crest Ice Hockey Club
Keystone Kraken
West Shore Ice Hockey Club
Hempfield Ice Hockey Club
Central York High School
Elizabethtown Ice Hockey Club
Dallastown Ice Hockey
Cumberland Valley High School