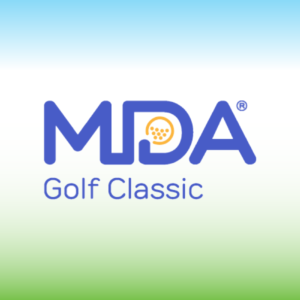 April 2021  at the Dauphin Highlands Golf Course
Before registering your team or individual, explore your event below!
Come enjoy the 2nd Annual MDA Golf Classic at celebrated Dauphin Highlands Golf Course, affiliated with the Billy Casper Courses. If you mark your calendars to come out and compete, you will be directly helping to make a difference in the lives of one of the over 1300 families who are counting on the organization to offer support through the trials associated with Muscular Dystrophy.  There are several ways and levels with which you can choose to help out and show your support for the cause.
Registration will begin at 11AM.  It will be a 12PM Shotgun start, followed by food and fun to further support the MDA.  Events to be held while out on the course are the Closest to the Pin, Longest Drive, Shoot with the Pros, Slapstick Putting (think Happy Gilmore) and other surprises for your on course enjoyment.  There will also be a 50/50 game as well as Mulligans available for purchase.  Prizes will be awarded for the winners of the contests, the top 3 teams, winners of the silent auctions items, and other contests that have for the event.  The meal will follow at 4:30 PM, and will include a silent auction with some great sports memorabilia.
Several Hershey Bears Alumni will be out on the links to help further the events connection to the Hershey area!  Come meet some of your favorite old players and rub elbows with the Hershey greats!
Together we are helping to fight to make today free from the harm of life threatening disease and tomorrow free form the diseases themselves!!  MDA is leading the fight to free individuals and the families who love them from the harmful effects of MD, ALS, and related illnesses that severely weaken muscle strength and mobility.  Your efforts support and fund research breakthroughs across diseases; caring for kids and adults from day one; empowering their families to help them live longer and grow stronger!!
Apparel will be available on site for purchase!
EXAMPLE PROFILE OF WHERE AND WHO YOUR MONEY GOES TO SUPPORT!!!!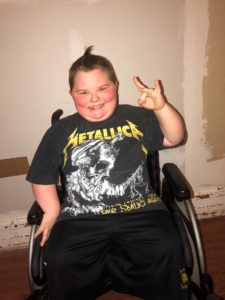 Lex
Diagnosis: Duchenne
Favorite School Subject: Science
Food:   Pizza …LOVE IT…Could eat it every day, every meal!
My favorite things about MDA: Summer Camp Pool Party, Dance  Party  & Movie Night
SOME MORE THINGS ABOUT LEX!!!
He has a rubber duck
Loves Halloween
Loves to browse through catalogs
Loves Playdough
Loves to cook, wants to be a chef
"We are thankful everyday MDA!" "Lex has such confidence thanks to summer camp and the friendships he has made throughout the year
Joni, Lex's mom
Sponsorship Options: 
**All payments made via CC will be subject to a 3% processing fee**
ALL GOLF PACKAGES INCLUDE: GOLF,CART, DINNER, SLEEVE OF 3 BALLS AND POLO SHIRT
Hole Sponsorship  $100.00
Hole Sponsorship With Golf  $500.00
Signage at Hole
Golf package
Silver Sponsorship Package  $1500.00
Signage at Hole
Golf package
Gold Sponsorship Package $1750
Golf package
Company Logo Displayed on Sign
Ability to place items in Goody Bag
Mention in Press Releases
Platinum Sponsorship Package $2500.00
Golf package
Time to address golfers at Dinner
Company Logo Displayed on Sign
Ability to place items in Goody Bag
Lunch with MDA Family and VIP invitation to Summer Camp
Opportunity to speak at event
Mention in press releases
Goody Bag Sponsor  $1750.00
Company Logo Displayed on Sign
Ability to place items in Goody Bag
Logo placed on Goody Bag
Golf package
Polo or Golf Ball Sponsor $2000.00
Golf package
Company Logo displayed on ball or T shirt
Meal Beverage Sponsor   $2000.00
Golf package
Company Logo Displayed on Sign
Print Acknowledgement of Meal/Beverage Sponsorship
Single Player $100.00
Golf for 1, Shared Cart, Dinner, Sleeve of Balls, and Polo Shirt
Foursome  $375.00
Golf for 4, Cart, Dinner, Sleeve of Balls, and Polo Shirt
Hotels
No hotels have been added yet, please check back later.
Special Instructions
Sponsorship Options: 
ALL GOLF PACKAGES INCLUDE: GOLF,CART, DINNER, SLEEVE OF 3 BALLS AND POLO SHIRT
Hole Sponsorship  $100.00
Hole Sponsorship With Golf  $500.00
Signage at Hole 
Golf package
Silver Sponsorship Package  $1500.00
Signage at Hole 
Golf package
Gold Sponsorship Package $1750
Golf package
Company Logo Displayed on Sign
Ability to place items in Goody Bag
Mention in Press Releases
Platinum Sponsorship Package $2500.00
Golf package
Time to address golfers at Dinner
Company Logo Displayed on Sign
Ability to place items in Goody Bag
Lunch with MDA Family and VIP invitation to Summer Camp
Opportunity to speak at event
Mention in press releases
Goody Bag Sponsor  $1750.00
Company Logo Displayed on Sign
Ability to place items in Goody Bag
Golf package
Polo or Golf Ball Sponsor $2000.00
Golf package
Company Logo displayed on ball or T shirt
Meal Beverage Sponsor   $2000.00
Golf package
Company Logo Displayed on Sign
Print Acknowledgement of Meal/Beverage Sponsorship
Single Player $100.00
Golf for 1, Shared Cart, Dinner, Sleeve of Balls, and Polo Shirt
Foursome  $375.00
Golf for 4, Cart, Dinner, Sleeve of Balls, and Polo Shirt