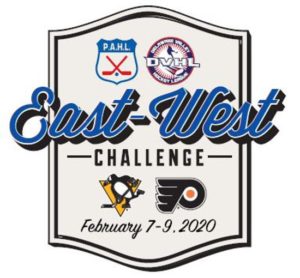 Before registering your team, explore your hotel options below!
We suggest viewing our hotels and amenities under the Hotels tab below before you register.   You will then select your top 3 hotels choices from within the registration page.
Important reminder; each team who registered is required to select a hotel from one of our hotel partners. Help us make the tournament an all around success!
Hotel prices may vary from tournament to tournament.  Nightly rates are displayed in the Hotel menu and the Registration tab under Hotel Preferences.
Important Information
Hotel Policies –Hotel Rules
Hotels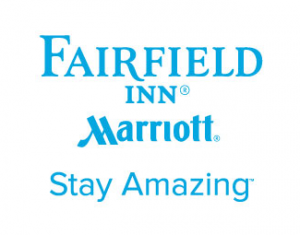 Distance to Venue
Klick Lewis Arena: 15.7 miles
Fairfield Inn & Suites Harrisburg Airport (EW Challenge)Contact:
Mark Rice
Phone:
717-944-1361
Website:
Visit Website
Address:
4 Terminal Drive, Middletown, PA
The Fairfield Inn & Suites Harrisburg International Airport offers 123 guest rooms with upscale amenities!   Additional items include a complimentary hot breakfast buffet, microwave oven and refrigerator in each room, complimentary WiFi, fitness center, and laundry facilities. We also have 1,690 square feet of flexible meeting space. The Lobby Bar is a great place to enjoy our lite fare menu and a variety of drinks while unwinding after a long day. Located directly at the airport, and just minutes from all of the major businesses and attractions in Harrisburg and Hershey, we also have various shopping options minutes from the front door to make the guests stay more convenient.
| | |
| --- | --- |
| Beds: | Mix |
| Pool: | No |
| Breakfast Included: | Yes |
| Restaurant Onsite: | No |
| Cost Per Night: | $109.00 |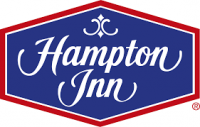 Distance to Venue
Klick Lewis Arena: 8.6 miles
Hampton Inn & Suites Hershey Near The Park (EW Challenge)Contact:
Amanda Woolsey
Phone:
717-566-3369
Website:
Visit Website
Address:
195 Hershey Road, Hummelstown, PA
4 beautiful floors filled with 86 rooms that will make you feel in the lap of luxury.  Our amazing hotel is located right in Hershey so you can enjoy all the area amenities and get o all of the locations in a short period of time!  38 rooms are QQ and 13 are King standard, while there are 28 QQ suites, and 7 K suites.  There is an indoor saltwater pool for the family and team's enjoyment, though please remember to respect our other guests.  There are no meeting areas to rent, but teams may use the breakfast area in the evening for free to gather and eat meals.  There are no other restaurants or bars on site, although a wonderful hot breakfast buffet is included in your low room rate for the group.  Boasting a fantastic location at the intersection of Route 39 and Grandview Drive in Hummelstown, PA, Hampton Inn & Suites Hershey Near the Park hotel is near shopping, restaurants, state parks, sporting venues and leisure options. Enjoy easy access to popular attractions from our hotel in Hershey, PA. We're just 1.2 miles to the Giant Center, 3 miles to Hershey Arena, and 8 miles to Klick Lewis.We hope to see you soon!
| | |
| --- | --- |
| Beds: | 2 Queen Beds |
| Pool: | Indoor |
| Breakfast Included: | Yes |
| Restaurant Onsite: | No |
| Cost Per Night: | $139.00 |

Distance to Venue
Klick Lewis Arena: 7.3 miles
Hershey Lodge (EW Challenge)
SOLD OUT
Contact:
Julie Miller
Phone:
610-438-5288
Website:
Visit Website
Address:
325 University Drive, Hershey, PA
Hershey's Water Works: NOW OPEN
Enjoy year-round splashing good times at the all-new Hershey's Water Works at Hershey Lodge! There's sweetness around every corner with 30,000 square feet of family fun including a strawberry slide down Twizzlers Twists water slides and a chocolate peanut butter adventure across Reese's Water Walk! Whether you're jumping in or relaxing poolside at Cocoa Cabana, guests of Hershey Lodge will have a blast making a splash inside the sweetest indoor pool complex!
Plus, enjoy sweet interactive water features for the whole family including a zero entry pool, sand castle spray zone, lighthouse tipping bucket, basketball hoops, and more!
We have over 600 rooms with which to accommodate your team and travel needs! Suites may be available on a case by case basis, but they are limited.  Breakfast is available, but not included in your group rate, as well as 6 other different bars and restaurant/eating venues on property.  Hershey Lodge guests also receive complimentary admission to Hershey Story and Hershey Gardens.  There is meeting space, but no outside food and beverage can be brought into meeting/ banquet space but we do provide youth/family menus for groups to choose from. If used for just a gathering area, there is typically a set up and clean up fee assessed.
| | |
| --- | --- |
| Beds: | King or 2 Queens |
| Pool: | Indoor Pool Complex |
| Breakfast Included: | Available at Additional Cost |
| Restaurant Onsite: | Multiple Restaurants |
| Cost Per Night: | $130.00 |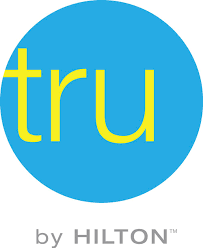 Distance to Venue
Klick Lewis Arena: 6.1 miles
Tru Hershey Chocolate Avenue (EW Challenge)Contact:
Chrissy Foreman
Phone:
(717) 531-2401
Website:
Visit Website
Address:
204 Hillcrest Road, Hershey, PA
Treat yourself when you stay at Tru by Hilton Hershey Chocolate Avenue. We're located in the heart of Hershey, close to Hersheypark, Giant Center and Hershey's Chocolate World. When you're ready to escape the action, unpack with ease in a smaller, more efficient room, with heaps of storage space and free WiFi.
Stay healthy or savor sweet treats with our build your own breakfast, free every day. Enjoy hot scrambled eggs and chicken sausages, yogurt, granola, fruit and oatmeal, or indulge in waffle boats, with over 30 dreamy toppings to choose from.
Work, lounge and play in our reimagined lobby, complete with games and cozy semi-private alcoves. Stay in shape in the fitness room with our interactive workout app. Our lobby offers free LavAzza coffee, tea, hot chocolate and flavored syrups, available 24/7.
Affordable travel now comes with unexpected things – like certainty.
| | |
| --- | --- |
| Beds: | QQ |
| Pool: | Outdoor |
| Breakfast Included: | Yes |
| Restaurant Onsite: | No |
| Cost Per Night: | $135.00 |
Special Instructions
Important Information
Hotel Policies - Hotel Rules