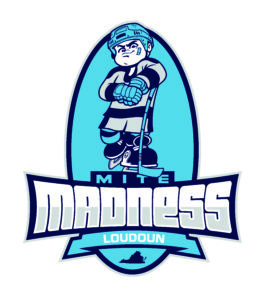 2021-2022 Mite Madness Series, presented by Loudoun Ice Center!!
February 25-27, 2022
Mite Fee: $800
—————————————————————————————
End your the hockey season in Loudoun, VA!!
OPEN FOR ALL DIVISIONS (MITE) AT THE LEVELS OF AA, A, B and C!!
NOTE: This is a TIER II/III – Atlantic District USA Hockey sanctioned tournament for AA, A, B and C divisions where applicable.  Any LIAHL teams that play in the MILNER divisions must register in the AA divisions for this tournament. Unless otherwise declared, TIER I AAA teams are ineligible for this specific tournament.
Deposit required to guarantee spot payable by check or credit card: Mites: $300 
Registration fee must be "paid in full" 30 days prior to tournament.
Full Refunds will be issued if divisions not filled.
You will be notified by email / telephone and refunds will be issued via a check sent to the address given at the time of registration.
Payment Methods
Deposits can be made directly on the website at registration, via check,  or over the phone with MasterCard, Visa, or Discover Cards 
Remaining balances ($500 Mites) may be paid by check or over the phone via CC
All payments being made via CC are subject to a 3% processing fee.
Please make check payable and mail to:
Travel Champs
578 East Main Street
Hummelstown, PA 17036
800-464-4002
Tournament Format/Rosters:
USA Hockey sanctioned tournament. 

; USA Hockey rules will govern all tournament play; USA Hockey Zero Tolerance policy will be enforced at all games.
USA Hockey Official Team Registration/Roster Form (1-T), stamped & registrar signed, is required once your registration has been submitted.  Atlantic District teams are required to register and play in the same division and classification as depicted on your official USA Hockey roster.  Out of district teams that register below their designated division and classifications will be placed after careful review.  Submit rosters to mark@travelchamps.com – In the subject line of the email please include your Team Name and Division Registered for the tournament.  ADDED PLAYERS AND ROSTER CHANGES MUST BE TURNED IN 24 HOURS PRIOR TO PUCK DROP OF YOUR FIRST GAME.  ANY ROSTERS AND/OR CHANGES NOT SUBMITTED 24 HOURS PRIOR TO PUCK DROP FOR YOUR TEAM MAY RESULT IN TOURNAMENT DISQUALIFICATION FOR USING INELIGIBLE PLAYERS.
Players may only play if their name is on the Official stamped & registrar signed USA Hockey roster submitted.  All players for the tournament must be on ONE (1) USA Hockey roster!
Plan on playing your first game Friday at 10:00 AM.   We will do what we can to have the teams that travel the furthest be scheduled accordingly to accommodate same day travel time.
4 game guarantee.  13 minute periods!!
      Individual and Team awards for 1st and 2nd place.
A minimum of 4 teams is required in each division.  If at 3 weeks prior to the tournament there are not 4 teams, the tournament director will reach out to the coaches to discuss possible playing options.  Full refunds will be issued if division does not play.
Attractions and Hotels:
We suggest viewing our hotels and amenities under the Hotels tab below before you register.   You will then select your top 3 hotels choices from within the registration page.
Important reminder: each visiting team who registered is required to select a hotel from one of our hotel partners. Help us make the tournament an all around success!
Important Information
Tournament Rules –
Tournament Policies – Tournament Policies
Hotel Policies – Hotel Rules
FAQ – FAQ
General Info – General Tournament Information
Apparel Pre-Order –
Hotels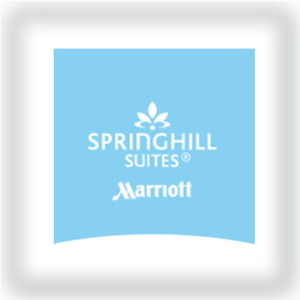 Distance to Venue
Loudoun Ice Center: 1.1 miles
Springhill Suites Dulles AirportContact:
Mitch Bashore
Phone:
571-612-5278
Website:
Visit Website
Address:
22595 Shaw Road, Sterling, VA
Between the nation's capital and the region's wine country, SpringHill Suites Dulles Airport in Sterling, Virginia offers a newly renovated hotel that's ideal for weekend and weeks-long stays. All-suite accommodations were designed for corporate and leisure travelers, balancing amenities like large work areas with streaming-friendly smart TVs. Mornings include complimentary breakfast. A weekly manager's reception with snacks and drinks is perfect for extended-stay guests looking to connect with other travelers. Downtime can be spent at the hotel's 24-hour fitness center, indoor pool and outdoor lounge area, or hopping on the complimentary shuttle to explore Sterling's shopping, dining and entertainment. Given its proximity to government and business offices in DC, the hotel is a convenient destination for meetings and events. Its three venues include an intimate boardroom and a ballroom with space for up to 150 guests.
| | |
| --- | --- |
| Beds: | KSS |
| Pool: | Indoor |
| Breakfast Included: | Yes |
| Restaurant Onsite: | No |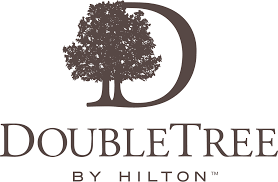 Distance to Venue
Loudoun Ice Center: 1.2 miles
Doubletree by Hilton Sterling Dulles AirportContact:
Joaquin Ama
Phone:
703-230-0077
Website:
Visit Website
Address:
21611 Atlantic Boulevard, Sterling, VA
Welcome to the DoubleTree by Hilton Hotel Sterling – Dulles Airport. Located 10 minutes from Washington Dulles International Airport (IAD), our hotel near Dulles airport offers a 24-hour, complimentary airport shuttle service. Enjoy a convenient location near Dulles Town Center shopping mall, Dulles Sportsplex and Dulles Golf Center. Set on the Dulles Technology Corridor, our hotel is within minutes of leading corporations including Orbital, Raytheon, Verizon, Rockwell Collins and Harris Corporation. Students will enjoy our proximity to the Virginia campus of George Washington University.
Enjoy a warm welcome at this Sterling hotel with our freshly baked chocolate chip cookie. Retreat to one of our 171 guest rooms boasting complimentary wired or wireless internet access.
Our IAD hotel offers a relaxing base for exploring or working in Virginia. Unwind with drinks and dine on hearty cuisine at the restaurant and bar. Stay active at the fitness center and indoor pool or whirlpool spa. Connect with the office using our complimentary 24-hour business center.
Take advantage of this hotel's location near the airport and 5, 000 sq. ft. of event space for business meetings, functions and weddings. Our hotel event space features an elegant ballroom, outdoor patio and the latest in A/V equipment.
| | |
| --- | --- |
| Beds: | QQ |
| Pool: | Indoor |
| Breakfast Included: | No |
| Restaurant Onsite: | No |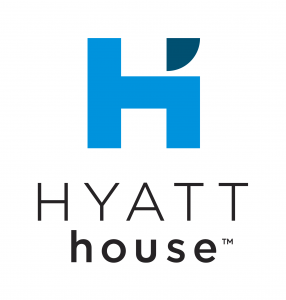 Distance to Venue
Loudoun Ice Center: 2.9 miles
Hyatt House Sterling/Dulles Airport NorthContact:
Monica Gould
Phone:
703-435-9002
Website:
Visit Website
Address:
45520 Dulles Plaza, Sterling, VA
Hyatt House Sterling/Dulles Airport-North is a recently renovated mostly suite property located only 4 miles away from Ashburn Ice House. Our Dulles accommodations close to Washington D.C. get you near all the Sterling area has to offer including George Mason University, Udvar Hazy Center, and Reston Town Center. Enjoy our many great amenities including free Wi-Fi, full hot buffet breakfast with a made to order omelet station, fitness center, seasonal outdoor pool, H Bar, and free shuttle service for IAD airport and 5 mile radius.
| | |
| --- | --- |
| Beds: | DD |
| Pool: | Outdoor |
| Breakfast Included: | No |
| Restaurant Onsite: | Yes |
Distance to Venue
Loudoun Ice Center: 1.8 miles
Candlewood Suites Washington Dulles SterlingContact:
Jackie Hagen
Phone:
571-213-1414
Website:
Visit Website
Address:
45520 East Severn Way, Sterling, VA
Perfect timing! Our fresh and full hotel renovation has just been completed! We invite you to be one of our first guests to experience and enjoy our attentive upgrades. Sink into our plush, pillowtop beds at the end of a long day. Put those tired feet up in your cozy, overstuffed recliner. Watch stress vanish. You will be very comfortable. Apartment-home styled guest suites include those things that make all the difference. Sleek black and glass kitchens with granite counters surround your large capacity microwave, full size dishwasher, full size refrigerator with icemaker, smooth cooktop, stainless steel sink plus essential cookware and dishes. Lets get your tastiest go-to meals going! Special diets are easy to maintain while staying with us. Soft, crisp lighting, a generous worktop space, furnishings that combine attractive form with function, your space to settle in. All bathrooms have generously sized countertops and bright lighting. Once a week housekeeping will keep things tidy. Get to know Candlewood Suites Washington Dulles Sterling. Let us become your go-to hotel! Take advantage of our easy on the wallet longer stay pricing. As often as possible, we whittle down our weekend rates. Visit family and friends, Washington DC, Steven F. Udvar-Hazy Center, or simply stroll along Loudoun County's winery dotted countryside. While here, keep the change. Use of our guest laundry is always free of charge. Similarly, enjoy complimentary 24 hour access to our up to date gym.
| | |
| --- | --- |
| Beds: | DD |
| Pool: | None |
| Breakfast Included: | No |
| Restaurant Onsite: | No |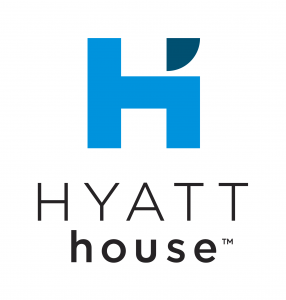 Distance to Venue
Loudoun Ice Centre: 6.7 miles
Hyatt Place Herndon Dulles Airport EastContact:
Chris O Connor
Phone:
(571) 643-0905
Website:
Visit Website
Address:
13711 Sayward Boulevard, Herndon, VA
Traveling to Loudoun VA? Come stay here! This Hyatt Place hotel near Washington Dulles International Airport combines style, comfort and innovation to create a completely new lodging experience. This hotel offers an array of services and features designed just for you.
Wake up to breakfast served fresh every day. Start your morning with cage-free eggs, steel-cut oatmeal, whole fruit, all-natural bacon and sausage, and more.
The Market offers a selection of perfectly packaged grab-and-go items from snacks to salads, while our bakery case offers an array of temping pastries and sweets.
The Bar offers thoughtfully sourced, regionally inspired food, premium alcoholic beverages and specialty coffee drinks.
| | |
| --- | --- |
| Beds: | QQ |
| Pool: | Indoor |
| Breakfast Included: | No |
| Restaurant Onsite: | Yes |
Special Instructions
Tournament Rules - 
Tournament Policies - Tournament Policies
Hotel Policies - Hotel Rules
FAQ - FAQ
General Info - General Tournament Information
Apparel Pre-Order - 
PARKING AT Loudoun Ice Center
Loudoun Ice Center is a rink inside of a business park.  As you going down the road, if you have reached a "T", you have gone too far.  Parking is available along the side of the building.  Please call 

 

(703) 444-0600 with any questions or concerns about finding the rink! 

HOME/AWAY JERSEYS:  Please be prepared with both a dark and light jersey. The designated Home team on the schedule will wear white (or light) jersey, the designated Away team on the schedule will wear a dark jersey. If your team only has one jersey, please contact the manager/coach of the team you are playing to decide which color they should wear.

ON-SITE CHECK-IN:  There will be a registration table located at each rink.  Please make sure that all team managers visit the table prior to their first game of the tournament to receive their registration materials. 

COACHES/MANAGERS:  Coaches MUST sign the score sheet after the game & take a copy for your record. 

TOURNAMENT APPAREL:  Tournament apparel will be available for sale at each main rink registration table.  Limited sizes and quantities of performance shirts and hooded sweatshirts will be available. We highly encourage you to purchase early. Any team that pre-ordered apparel may pick up their order at the rink location of their 1st game on Friday.  Please have the team manager from the team pick up the order, as it will be bagged and labeled by team.  Before leaving the table, please check each for accuracy, as we cannot guarantee size replacements one you leave. 
  
GAME TIMES:  Due to the tight tournament schedule, please make sure your team is ready to play 15 minutes prior to their scheduled game time.
 
HOTELS:  Be sure to keep your players supervised at all times while at the Hotels!  We had an incident at a recent tournament where the Police were called. Any hotel issues will result in tournament sanctions and possible dismissal. 

SCHEDULE & SCORES: The online schedule will be updated throughout the entire tournament as games finish. Please bookmark the schedule on your smart phone or computer for easy access. We will have printed brackets hanging at several rinks that will be updated throughout the weekend as well.
 
RINK ADDRESSES:  Rink Addresses are included below and are GPS friendly:
Loudoun Ice Center: 22149 Davis Dr #155, Sterling, VA 20164
On behalf of the staff and management of Travel Champs, we wish you all safe travels, and we look forward to seeing you!
 
Regards,
 
~The Team at Travel Champs