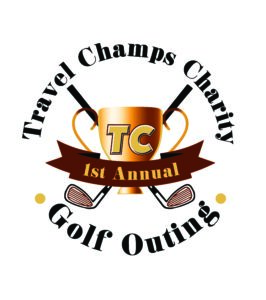 September 23, 2022 at Sunset Golf Course
Benefitting Hershey Community Chorus
Click on the HCC Golf Brochure link below to download and print the Hershey Community Chorus golf outing brochure.
HCC Golf Brochure

Before registering your team or individual, explore your event below!
If you mark your calendars to come and compete, you will be supporting the Hershey Community Chorus.
There are several ways and levels with which you can show your support for the community.
Registration will begin at 7AM.  It will be a 7:30 AM Shotgun start, followed by food and fun to further support the chorus.  Events to be held while out on the course are Long Drive, Hole in One for a Car, and Closest to the Pin.  There will also be a 50/50 game as well as Mulligans available for purchase.  Prizes will be awarded for the winners of the contests, the top teams, winners of the silent auctions items, and other contests that we have for the event.  The meal will follow at 12:30 PM, and will include a silent auction with some great sports memorabilia.
Sponsorship Options: 
Payments may be made via credit card, PayPal, or via check.  Checks can be made payable to Travel Champs and sent to 578 E. Main Street, Hummelstown, PA 17036. Please remember to still register online if you are using the pay by check option.
**All payments made via CC or PP will be subject to a 3% processing fee**
ALL GOLF PACKAGES INCLUDE: GOLF, CART, LUNCH
Headliner Sponsorship  $1000.00
Mention in all promotional material
3 Mulligan and 3 50/50 Tickets
Golf for 4 package
Beer or Opening Act Sponsorship  $500.00
Mention in all promotional material
2 Mulligan and 2 50/50 Tickets
Golf for 2 package
Hole Sponsorship and Foursomes  $500.00
Signage at Hole
Golf for 4 package
Foursome $400.00
Golf for 4, Shared Carts, Lunch,
Single Player $100.00
    Golf for 1, Shared Cart, Lunch
Hole Sponsorship  $150.00
   Signage at Hole
Donations of $50, $100, $250, $500,$1000, and $2500
Donation to the cause
Custom Donations also available!!
Hotels
No hotels have been added yet, please check back later.
Special Instructions
Sponsorship Options: 
**All payments made via CC will be subject to a 3% processing fee**
ALL GOLF PACKAGES INCLUDE: GOLF, CART, LUNCH
Single Player $100.00
Golf for 1, Shared Cart, Lunch,
Foursome $400.00
Golf for 4, Shared Carts, Lunch,
Hole Sponsorship  $150.00
Beer Cart Sponsorship  $500.00
1 Mulligan and 1 50/50 Tickets
Golf for 2 package
Headliner Sponsorship  $1000.00
3 Mulligan and 3 50/50 Tickets
Golf for 4 package
Donations of $50, $100, $250, $500,$1000, and $2500

Donation to the Hershey Community Chorus